Ten years ago, I left my day job for the last time, a lot scared, but full of excitement and anticipation too.
Captain Cavedweller had convinced me to give writing full-time a go.
It was such a huge leap of faith. One I wasn't sure I could succeed at. But I had to.
We needed the income, so failure wasn't on option.
I've spent the last ten years feeling so incredibly blessed, so joyful and grateful to be able to get up every day and do something I love so much.
Writing isn't a job or a hobby or even a career for me. It is a passion. A blissful endeavor that brings me so much happiness.
And the people I've met along the way have filled my heart so full.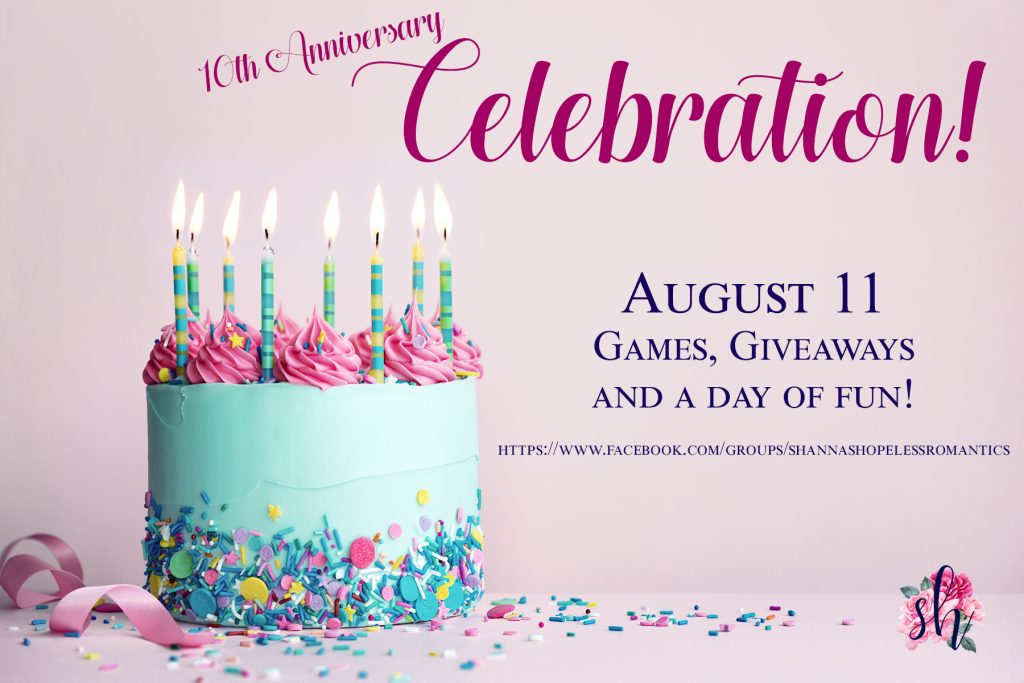 I hope you'll join me this Friday, August 11, for a celebration in my Hopeless Romantic's group on Facebook. It will be a day of fun, games, giveaways and more!