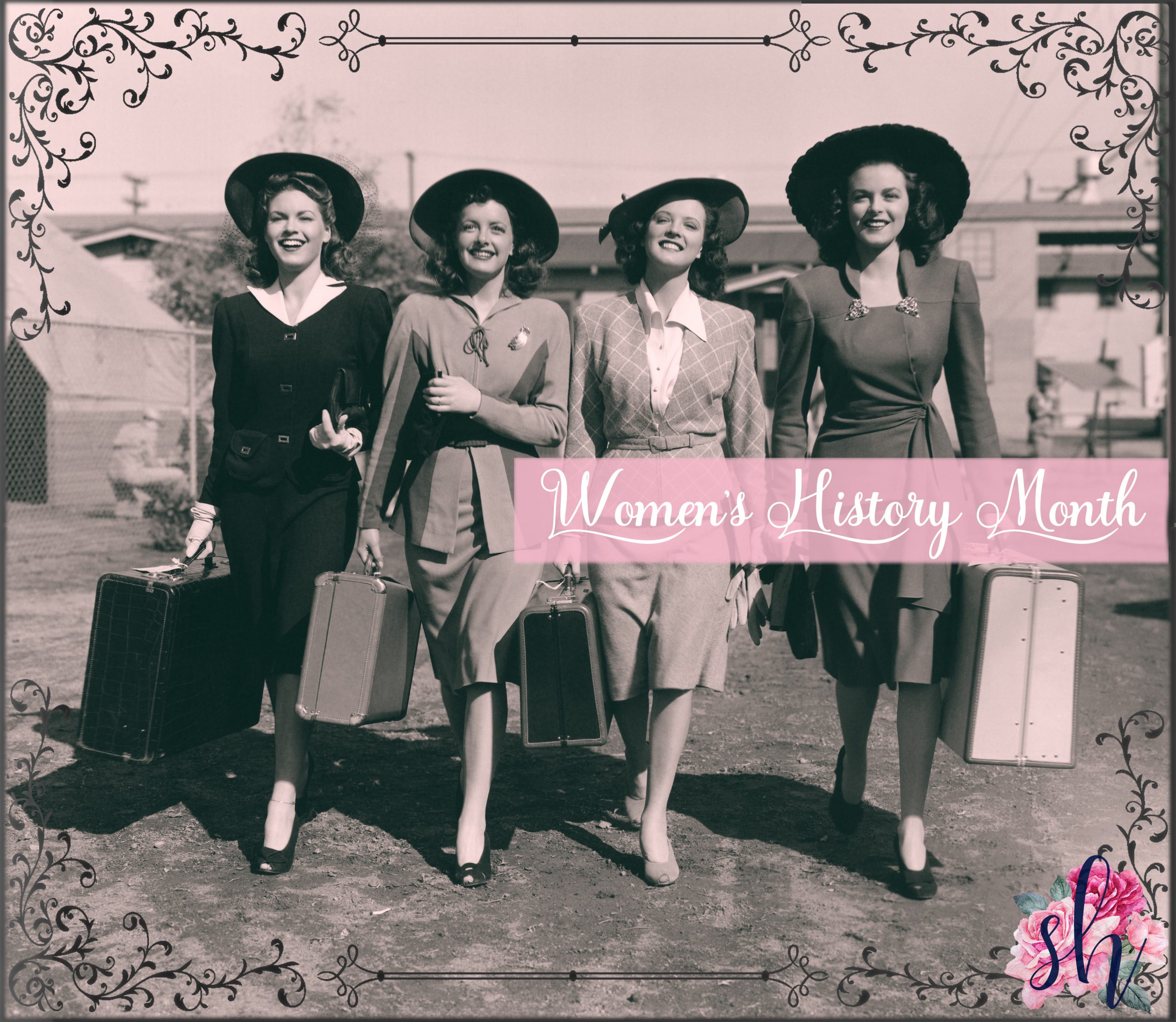 March is women in history month and today I'm shining a light on Sarah Winnemucca.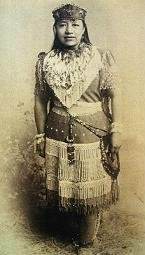 Born somewhere around 1844, although the exact year is unknown, Sarah was part of  the Northern Paiute tribe. She was given the name Thocmetony, which means "shell flower." At the time of her birth, there were no white people in the area although her grandfather, Truckee, had established good relations with whites when they began exploring the area, and he reportedly fought in the Mexican-American War. Her father, Winnemucca, was a Shoshone who joined the Paiute tribe through marriage. Her mother was known as Tuboitonie.
As a small child, her people roamed over the region of western Nevada and eastern Oregon, gathering plants and fish from local lakes. They were camped near Humboldt Lake when they saw a wagon party traveling toward California, their first time to see their "white brothers."
When Sarah was six, her grandfather took her with him to California. Although she was reportedly frightened at first, she did enjoy luxuries such as the beds, chairs, and food she was served. When she was thirteen, her grandfather made arrangements for Sarah and her sister to stay with Major Ormsby's family at Mormon Station, Nevada (now known as Genoa). Sarah learned learned to speak English and Spanish and she and her sister were given "Christian" names. At the age of sixteen, she and her sister were sent to a convent school in San Jose, California. They were only there a short time when wealthy parents lodged complaints about Indians being in school with their children.  The girls were never officially admitted to the school, and stayed only a few weeks, but Sarah drank in what she learned.
As more whites arrived in the area, tension escalated, until demands were made to move the Indians onto reservations. Land was set aside near Pyramid Lake where Sarah and her people were expected to abandon their nomadic life and to turn their hand to farming the dry, arid landscape without any knowledge of how to farm. Many of the tribe starved, particularly when the governments agents shorted them on supplies and pocketed the money. A group of settlers and miners organized a militia and engaged the Paiute in what was known as the Pyramid Lake War.
Sarah and her father were in Dayton Nevada when the volunteer calvary attacked Old Winnemucca's camp, killing all but one of the thirty people there, including Sarah's mother.
In 1868, nearly 500 Paiute survivors moved to a military camp on the Nevada-Oregon border that was known as Fort McDermitt, seeking protection from the Nevada volunteers. She married Edward Bartlett, a former First Lieutenant in the Army, but he abandoned her and she returned to Fort McDermitt.
The Federal government established the Malheur Reservation in eastern Oregon a few years later. Sarah and her family also moved there. Sarah was invited to work as an interpreter. Translating was a way for Winnemucca to get better treatment for her people. The agent, Samuel B. Parrish, worked well with Sarah and the tribe. He had a school built at the reservation, and Sarah became an assistant teacher. Parrish was replaced by William V. Rinehart, a man Sarah described as "hard and unlikeable."  If she translated his words without comment, she failed to help her people. If she attempted to voice grievances from the tribe, it caused friction and she was eventually fired from her position.
Sarah had planned to travel to Washington D.C. to speak on behalf of her people, but the trip was delayed by the Bannock War in 1878. Sarah aided U.S. troops, offering her services as an interpreter and scout. For more of her life, she tried to straddle the line between two cultures. The war ended badly for her tribe, most of whom had been innocent bystanders. Military leaders forced the Paiutes to march hundreds of miles in the winter to the Yakama reservation in Washington Territory. Winnemucca was devastated, but continued to work as an interpreter.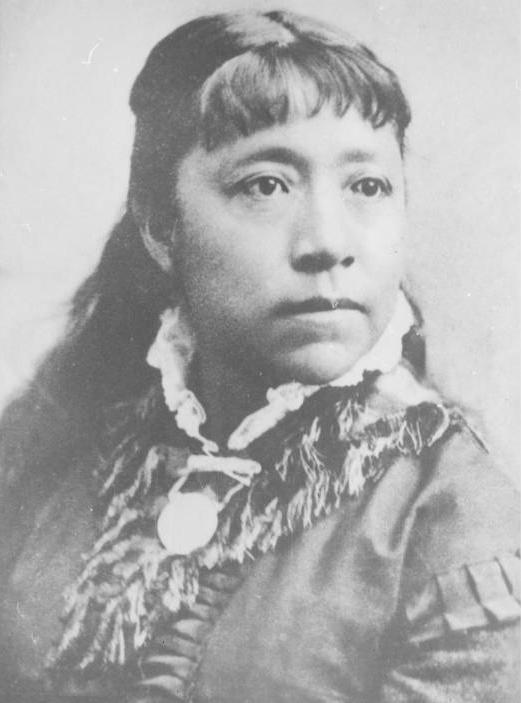 In January, 1880, she accompanied her father and other Paiute leaders to Washington, D.C. where they pleaded their cause before Secretary of the Interior. hey succeeded in obtaining a letter allowing the Paiutes to return to the Malheur reservation, but the Yakama agent refused to let them leave. Winnemucca fought for reform, for help, and fair treatment of her people. She began lecturing in San Francisco, dramatizing the plight of the Paiute.
In 1883, sisters Elizabeth Palmer Peabody and Mary Peabody Mann, educators and members of the Transcendentalist movement, invited Sarah to lecture in New England. The sisters also arranged for the publication of Sarah's book, Life Among the Paiutes.  Sarah reportedly spoke nearly 300 times throughout New England, meeting John Greenleaf Whittier, Ralph Waldo Emerson, Supreme Court Justice Oliver Wendell Holmes, and Senator Henry Dawes.
After the mid-1880s she stopped lecturing, reportedly exhausted and disillusioned. In 1885 she told The Daily Silver State that she had fought "agents for the general good of [her] race, but as recent events have shown that they are not disposed to stand by me in the fight, I shall relinquish it." She worked in both worlds, but was at home, ultimately, in neither. She once told an interviewer, "I would rather be with my people, but not to live with them as they live."
She opened a school for Indian children called "Peabody's Institute" near Lovelock, Nevada, teaching children to read and write in English and providing training in marketable skills. Funding for the school was a continuing problem. Then, in 1887, the Dawes Act mandated that Native children be taught in white-run, English-only schools. Sarah's school was forced to close.
When her husband, at that time Lt. L. H. Hopkins, died of tuberculosis, Sarah moved to Montana to spend her last days with her sister Elma. Sarah died on October 17, 1891, and her obituary ran in The New York Times.