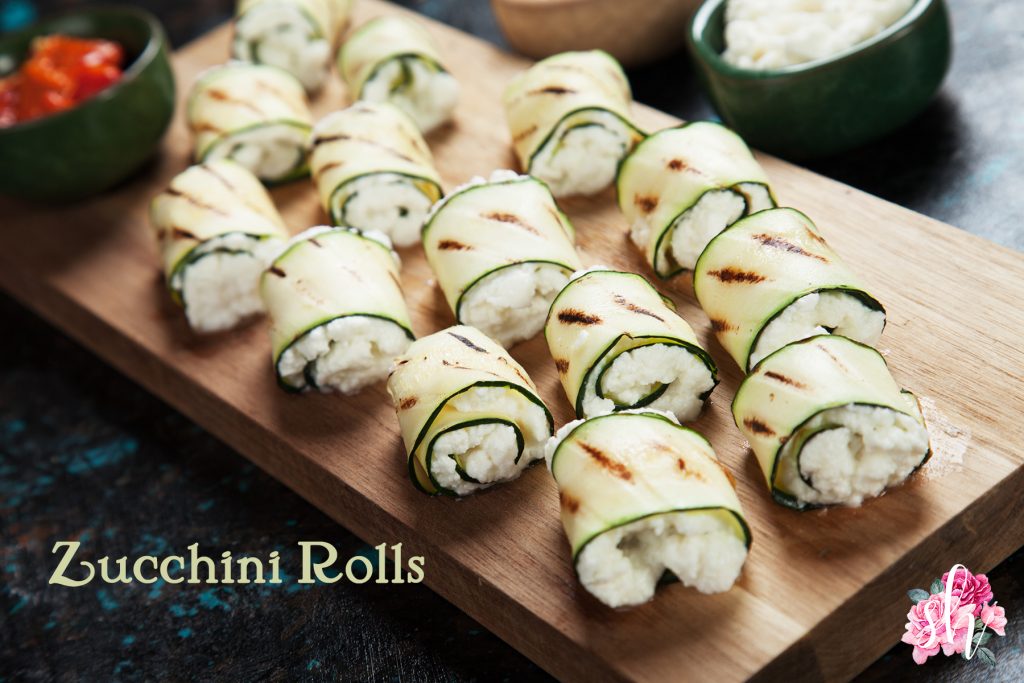 If you have zucchini coming out your ears, here is a tasty way to use some of it!
Zucchini Rolls
INGREDIENTS:
1 cup ricotta cheese
1/2 cup grated Parmesan cheese
1 tablespoon chopped Greek olives
1 teaspoon grated lemon zest
1 tablespoon lemon juice
1 teaspoon fresh or dried parsley
1 teaspoon Lawry's Seasoning (or similar all-purpose seasoning)
4 medium zucchini
DIRECTIONS
In a small bowl, mix all the ingredients, except the zucchini. Set aside.
Slice zucchini lengthwise into twenty-four 1/8-in.-thick slices. On a greased grill rack, cook zucchini over medium heat until tender, about 2-3 minutes on each side.
Place 1 tablespoon ricotta mixture on the end of each zucchini slice. Roll up and secure each with a toothpick.
Serve with a garnish of fresh parsley, if desired.